Biography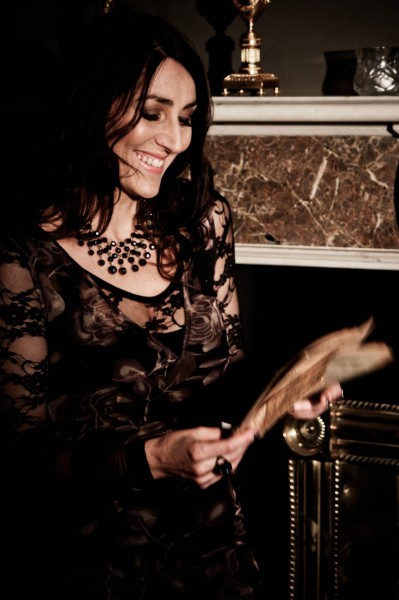 Caroline Moreau
French singer, composer and music pedagogue.
Director of French Singing In Schools.
A versatile and award-winning performer, French singer Caroline Moreau grew up in the north of France, a region rich in popular culture; danse musette played on the accordion, mussels, fried potatoes and beer. She spent a lot of her time in the dark and forgotten music archives in Paris Montmartre, hunting down some of the lost gems that are rarely sung anymore. She felt the best way to resurrect the songs was to sing them directly to the public, by taking them to the streets.
1999
Caroline was invited to Dublin to perform as singer / accordionist in the play 'The Nude who Painted Back '.
2002
Caroline won a special jury prize in the France-wide 'Le Mans Cite Chanson'.
In Dublin, her debut show 'Crime Passionnel', a heady melange of songs by Jacques Brel, Serge Gainsbourg and Edith Piaf, among others, was delivered with passionate conviction and became a sell-out in the space of weeks, wowing Irish audiences, when she took over Bewley's Cabaret Theatre in a haze of heavily accented patter and superb showmanship.
2003
Caroline met Gypsy violin virtuoso Oleg Ponomarev and began performing with him.
2005
Caroline signed to Circular Records to release her first CD "Paris is Burning" and received four stars in the Irish Times.
2006
Caroline was featured on RTE Radio's series, 'Blue of the Night'.
2007 – 2012
Since then she has performed both as a solo artist and in a double-act with acclaimed gypsy violinist Oleg Ponomarev, and Argentinian guitarist Ariel Hernandez and his band Lunfardia, in venues all across Ireland, and in the UK, France and Spain. Irish highlights include Whelan's, The Spiegeltent, The Helix, The Purty Loft, The Mermaid Theatre, The Mill Theatre, The Pavilion Theatre and The John Field Room at The National Concert Hall.
2013
Caroline, alongside leading musicians including her longtime collaborator now based in his native Argentina, Ariel Hernandez, previewed songs from the forthcoming album with gigs in Ireland and especially an exclusive concert in Dublin on the Jeanie Johnson Tall Ship.
2014 – 2020
After a few years performing French Chanson in Irish venues, Caroline Moreau created French Singing In Schools, with the support of the Embassy of France in Dublin, a project  combining both her singing skills and her passion for teaching.