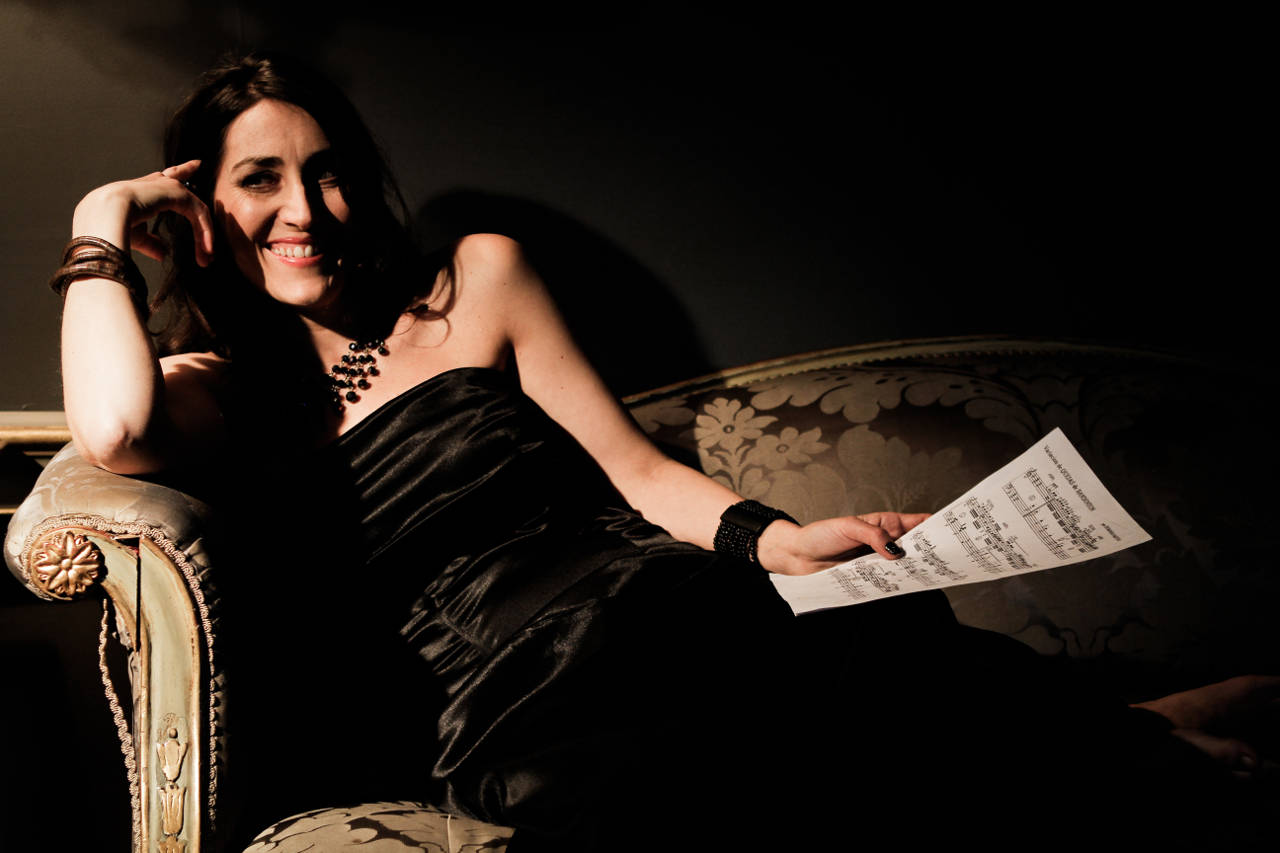 The House Presents:
Ménage à trois
A vibrant melange of performance featuring the beguiling Caroline Moreau and her repertoire of French Chanson, thought-provoking spoken word  from Nicole Rourke and  refined accompaniment of acclaimed pianist, Claire Crehan.
Taking to the stage for one night only….Ménage à trois. 
Come as a couple, leave as a crowd!   
Annesley House upstairs, 8.30 pm, 70 north Strand Road, Dublin 3
Tickets:  €10 on the night, or b
ookings tickets through
Eventbrite
WHAT THE PRESS SAY:
 "Uniting heartbreak, obsession and fleeting nonchalance with a deliciously black humour"
****IRISH TIMES
"Moreau's voice is a thing of beauty…beguiling"
**** Irish Independent
"Vocal and musical dexterity"
****HOT PRESS
Caroline has been wowing Irish audiences with her distinctive brand of comic banter and heart-stopping vocal talent since arriving in Ireland in 2002.  With her
heavily accented patter and superb showmanship, her debut show 'Crime Passionnel' was delivered with passionate conviction and became a sell-out.
Since then, she has performed as a solo artist, in a double-act with acclaimed gypsy violin virtuoso Oleg Ponomarev and with a range of internationally respected musicians in
venues all across Ireland and in the UK, France & Spain.
"Moreau's voice is a thing of beauty…beguiling"
"Uniting heartbreak, obsession and fleeting nonchalance with a deliciously black humour"
"
A unique record that showcases Moreau as a fiercely individual and focused talent. Beguiling in her vocal tone and delivery, the songstress weaves a melodic tapestry around the listener…an exuberant sophomore release"
"Vocal and musical dexterity"
"
Her voice is that perfectly pitched combination of French sultriness and quintessentially European insouciance
"
**** IRISH TIMES
"What Caroline Moreau does is simultaneously meet our expectations and blow them to smithereens…with a vibrancy that is thrilling… Moreau embodies the voice of each song, with her body and soul she becomes the entire world of the song, and proves herself to be a convincing actress in the process"
**** IRISH INDEPENDENT
"The arrival on Moreau on stage, with her swaggering moves and theatrical delivery, upped the ante"
"elements of instrumental virtuosity and theatrically-inspired vocalising merged to produce a concert of warmth, passion, humour & musical excellence"