News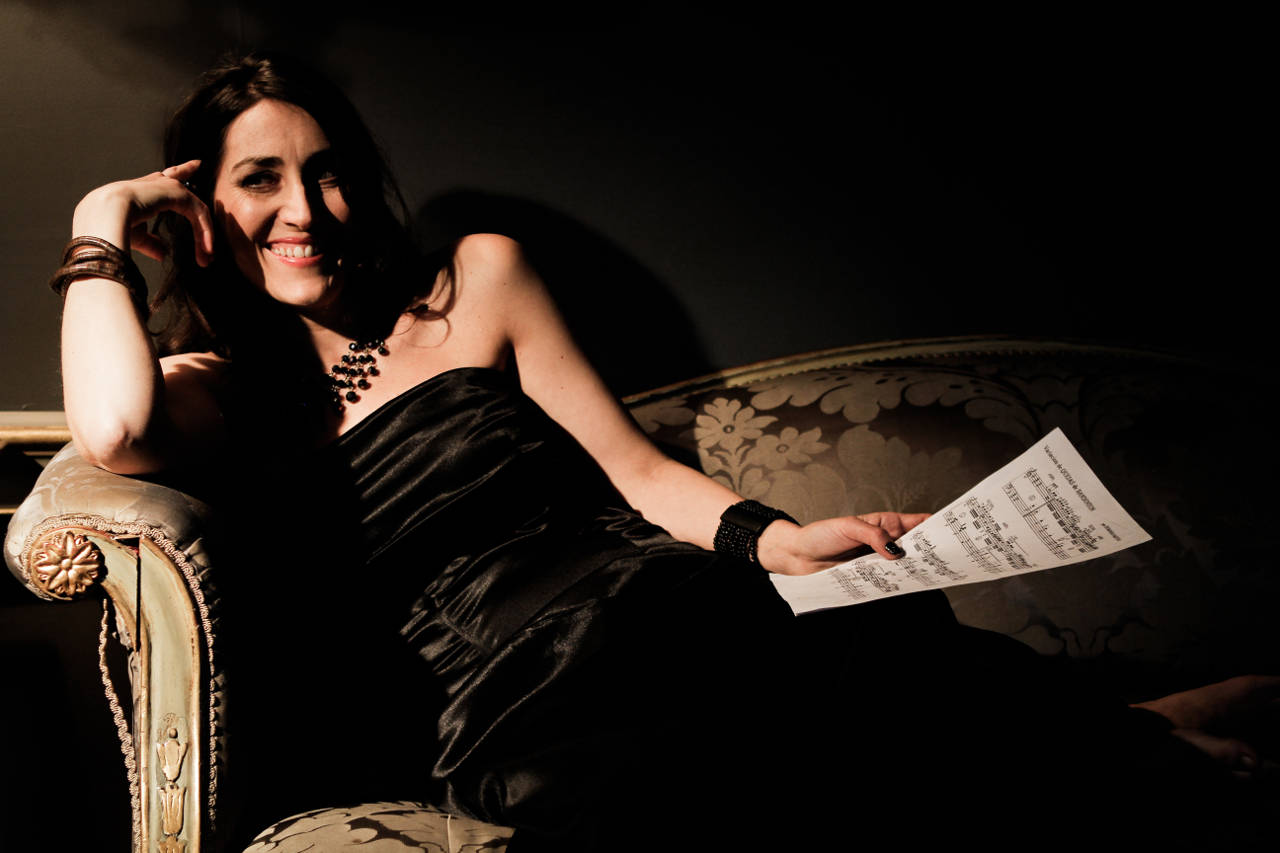 with Oleg Ponomarev  (Gypsy Russian Virtuoso Violinist +Bass Guitar) & Fintan Gilligan (Irish Hot-Club Virtuoso Guitarist)
Purty Kitchen, Old Dunleary Road, Monkstown, Co Dublin.
Doors 7.30pm for dinner, 9.30pm for gig.  Concert 10pm.
Tickets: concert only e15 or concert & dinner e39.90.
---
"
Her voice is that perfectly pitched combination of French sultriness and quintessentially European insouciance
"
****
IRISH TIMES
Irish based French chanteuse

CAROLINE MOREAU

will begin the new year with a return performance at the SupperClub Purty Kitchen Monkstown, Co Dublin on Friday 15th January.  Oleg Ponomarev on violin and bass guitar and Fintan Gilligan on guitar will accompany Caroline who will be singing 2 songs penned in French especially for her by ADRIAN CROWLEY and arranged by Oleg.  Adrian wrote the songs during a short term writing residency 'The Cell' as part of Tiger Dublin Fringe Festival.   As well as performing a new original song penned by herself, Caroline will inject her own Gallic charm into 2 duets that she will present with Fintan Gilligan from the Hot Club of Dublin – the classics 'Something Stupid' (Sinatra) and 'Unforgettable' (Nat King Cole)
Audience members can enjoy dinner and concert for €39.90 from 7.30pm or concert only from 9.30pm for €15.  Bookings: purtykitchen.com tel: 01 2843576.
In March, Caroline will be giving a workshop organized by the French Embassy during Francophonie Week, a progression of the 'FRENCH SINGING IN SCHOOLS' educational classes which she has been presenting in Dublin schools over the last few years.  Caroline Moreau is working on several exciting new plans including an electronica project with a French based programmer and continuing her journey into the chanson tradition, she is also developing a show based around the ancient songs of her home country.
In 2013, Caroline released her acclaimed second album
'Amour Toujours etc…'
which drew widespread praise from media and fans alike, with the Irish Independent saying
"Moreau's voice is a thing of beauty…beguiling"
.  Caroline's charismatic, gutsy renditions of traditional French folk songs and sea-shanties combine well with her individual, often humorous delivery of masterpieces of chanson.  Listen to Caroline's recent album and watch videos at
www.carolinemoreau.com.
Caroline has been wowing Irish audiences with her distinctive brand of comic banter and heart-stopping vocal talent since arriving in Ireland in 2002.  With her
heavily accented patter and superb showmanship, her debut show 'Crime Passionnel' was delivered with passionate conviction and became a sell-out.
Since then, she has performed as a solo artist, in a double-act with acclaimed gypsy violin virtuoso Oleg Ponomarev and with a range of internationally respected musicians in
venues all across Ireland and in the UK, France & Spain.
"Moreau's voice is a thing of beauty…beguiling"****
IRISH INDEPENDENT
"Uniting heartbreak, obsession and fleeting nonchalance with a deliciously black humour"
**** Irish Times
"
A unique record that showcases Moreau as a fiercely individual and focused talent. Beguiling in her vocal tone and delivery, the songstress weaves a melodic tapestry around the listener…an exuberant sophomore release"
THE JOURNALIST
"Vocal and musical dexterity"
****Hot Press
"
Her voice is that perfectly pitched combination of French sultriness and quintessentially European insouciance
"
**** IRISH TIMES
"What Caroline Moreau does is simultaneously meet our expectations and blow them to smithereens…with a vibrancy that is thrilling… Moreau embodies the voice of each song, with her body and soul she becomes the entire world of the song, and proves herself to be a convincing actress in the process"
**** IRISH INDEPENDENT
"The arrival on Moreau on stage, with her swaggering moves and theatrical delivery, upped the ante"
**** IRISH EXAMINER
"elements of instrumental virtuosity and theatrically-inspired vocalising merged to produce a concert of warmth, passion, humour & musical excellence"
**** CLARE PEOPLE